Bill 3, the province's draft Missing Persons Act, is a disappointing consequence of the even more disappointing Missing Women Commission of Inquiry.  Willy Pickton and his associates did not kill dozens of women because the police had insufficient powers – the murders went unaddressed for years because Vancouver police were indifferent to the women's disappearances and because Coquitlam RCMP were, at best, incompetent in dealing with the evil rampant in their community.
Enhancing police power to obtain personal information, as the proposed bill does, will only increase the potential for the abuse of citizens' constitutional rights.

The University of British Columbia seems to be intent on pursuing some of its former students for legal costs as a result of the students' failed court challenge of a massive tuition fee increase (from $7,000 to $28,000) that UBC imposed on them after they were accepted into the MBA program that commenced in 2002.
Although the students' claim was dismissed by the Supreme Court of British Columbia in October of 2004, costs were only recently awarded to UBC after its lawyers pressed the matter forward. The university's lawyers have set down a hearing for February 24, 2014 at the Law Courts, 800 Smithe Street, Vancouver, BC at which time they will seek to have UBC's court costs assessed at $26,202.93.
We represented the student plaintiffs in the original litigation, but we have lost contact with them in the ensuing years.  Any UBC MBA students who were involved in this case should contact our offices immediately.
Once UBC has its costs assessed, it will have a judgment that it can enforce jointly and severally against its former students.  This means that it may pursue one or all of them for any amount assessed, which will surely add insult to injury to anyone affected.  The university quadrupled the students' tuition fees after they had committed to the program and now it apparently intends to present one or more of them with an additional bill.
….
It is anyone's guess why UBC, an institution with an accumulated surplus of over $1.5 billion (according to its most recent annual financial statement), would chase its alumni for $26,000 in court costs.  However, it obviously sees some utility in instructing its lawyers to do so.  In another case decided just recently by the Court of Appeal, University of British Columbia v. Kapelus, 2014 BCCA 42, the court dismissed Jeannine Kapelus' attempt to be excused from paying the university its costs of her failed appeal from a judgment awarding her $42,635.92 in damages for wrongful dismissal.  Although Ms. Kapelus won her case against UBC in 1998, her unsuccessful appeals seeking an increased award have exposed her to UBC's claim of appellate court costs which now exceed $230,000 with accrued interest.  We were not involved in the Kapelus case, but we have some sympathy for her plight.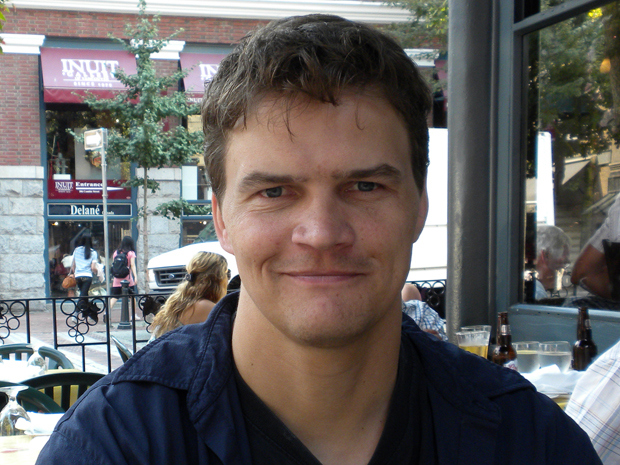 A four person jury has concluded that Greg Matters' death at the hands of the RCMP at about 7:15 p.m. on September 10, 2012 was a homicide, following three weeks of testimony at a coroner's inquest in Prince George.
Earlier this week, the inquest heard testimony from RCMP Cst. Brian Merriman that Matters was walking back towards his cabin, away from police officers (the nearest of whom, Cst. Matthew Reddeman, was said to be approximately five meters away) when Cpl. Colin Warwick fired two bullets from his M-16, killing Matters almost instantly.  Merriman said that Matters had a hatchet in his right hand when he was shot. Forensic pathologist Dr. James Stephen earlier provided evidence to the inquest that both bullets entered Matters' back and that one of them exited his chest and lodged in his right forearm.
The jury heard that the Prince George RCMP wanted to speak to Matters about a dispute he had had with his brother about 30 hours earlier.  When Matters did not attend at the detachment as requested, the RCMP deployed an Emergency Response team to attend his rural property and arrest him.  When Greg's mother arrived to talk to her son at about 3:30 p.m., Cpl. Warwick physically took her to the ground, injured her, and ordered her arrest and detention in police custody.  She was held at the RCMP detachment in Prince George for the rest of the day, but never charged with any offence.
The police did not have a warrant to enter the Matters property or to arrest Greg, and he was alone with his dog on the farm, with no firearms in his possession, when he was confronted by four heavily armed RCMP ERT members in camouflage gear.  The inquest heard that Cpl. Warwick decided not to use his police dog Baron to apprehend Matters, for fear the dog might be hurt, and instead fired his M-16 to "stop" Matters.
The fatality was investigated by the province's newly created Independent Investigations Office, which issued a public report in May of 2013.  The IIO has agreed to review its investigation in light of the evidence revealed at the inquest.

The coroner's inquest into the RCMP shooting of Greg Matters is scheduled to resume on Monday, January 27, 2014 in Prince George.  The witnesses are expected to include four RCMP members and IIO investigator Rob Stutt.  The jury has heard evidence that Greg Matters, a Canadian Forces veteran suffering from PTSD, was fatally shot in the back at his family homestead on September 10, 2012.
A coroners inquest is a public fact finding inquiry that cannot find fault or lay blame.