The coroner's inquest into the death of Greg Matters will resume in Prince George on January 27, 2014.

The coroner's inquest into the death of Greg Matters continues Tuesday, October 15, 2013 at the Prince George courthouse, with the resumption of the testimony of Greg's mother Lorraine.  Further witnesses will include the RCMP members who were present when Greg Matters was shot twice in the back when he was confronted at his mother's rural Prince George property on Monday, September 10, 2012.  The coroner and jury have heard that RCMP Cpl. Colin Warwick fired the fatal shots.
The shots that killed Greg Matters were fired from a Colt .223 calibre M-16 inscribed with the words "Live Free or Die", depicted in this photograph taken soon after the incident: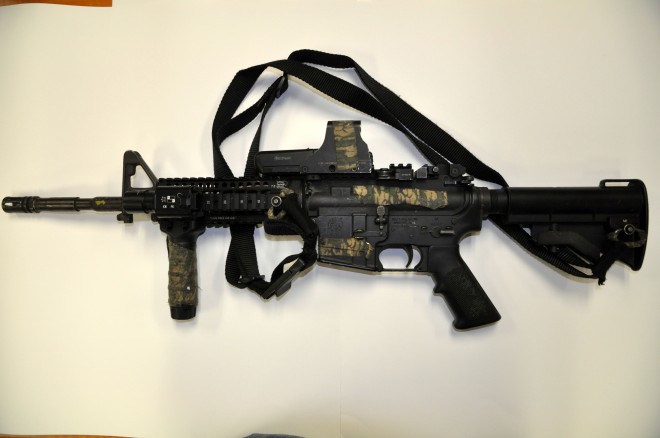 According to a public report issued by the Independent Investigations Office in May, 2013, the police actions in shooting Greg Matters were not criminal because, according to police witnesses, Matters was brandishing a small hatchet (approximately 11 inches long with a four inch blade) above his head when he was shot.
There were no civilian witnesses to the shooting.  Despite jury recommendations made by coroner's juries in many previous fatal RCMP shootings, the RCMP ERT team members apparently did not have video recording devices with them when they were deployed.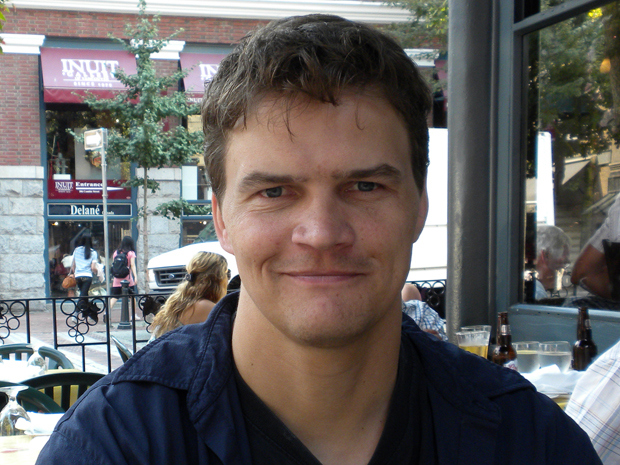 A coroner's inquest into the death of Greg Matters begins Monday, October 7, 2013 in Prince George, BC.  Matters, a 40 year old Canadian Forces veteran suffering from PTSD after his return from Bosnia, was fatally shot on September 10, 2012 at his rural Prince George home by a heavily armed member of the RCMP's Emergency Response Team.  According to police, Matters had disobeyed commands to drop a small hatchet just before he was shot.

At yesterday's sparsely attended (224 of the province's estimated 12,000 lawyers were present) Annual General Meeting of the Law Society of British Columbia, an amended version of our member's resolution calling for complete disclosure of bencher expenses was defeated by a vote of 77-97.
As others have pointed out, a number of current and former benchers voted against the resolution.  A report of the AGM can be found here.