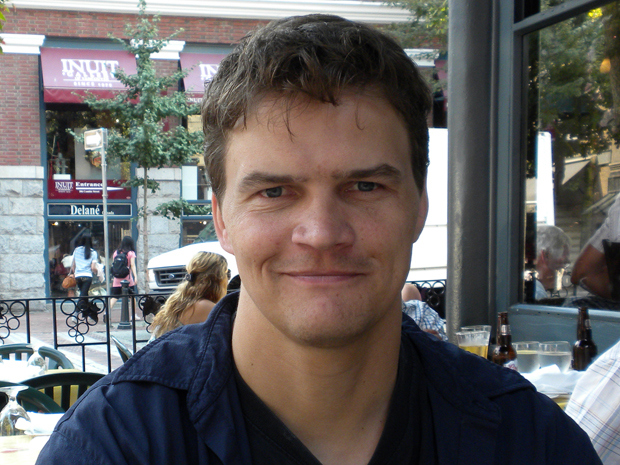 A four person jury has concluded that Greg Matters' death at the hands of the RCMP at about 7:15 p.m. on September 10, 2012 was a homicide, following three weeks of testimony at a coroner's inquest in Prince George.
Earlier this week, the inquest heard testimony from RCMP Cst. Brian Merriman that Matters was walking back towards his cabin, away from police officers (the nearest of whom, Cst. Matthew Reddeman, was said to be approximately five meters away) when Cpl. Colin Warwick fired two bullets from his M-16, killing Matters almost instantly.  Merriman said that Matters had a hatchet in his right hand when he was shot. Forensic pathologist Dr. James Stephen earlier provided evidence to the inquest that both bullets entered Matters' back and that one of them exited his chest and lodged in his right forearm.
The jury heard that the Prince George RCMP wanted to speak to Matters about a dispute he had had with his brother about 30 hours earlier.  When Matters did not attend at the detachment as requested, the RCMP deployed an Emergency Response team to attend his rural property and arrest him.  When Greg's mother arrived to talk to her son at about 3:30 p.m., Cpl. Warwick physically took her to the ground, injured her, and ordered her arrest and detention in police custody.  She was held at the RCMP detachment in Prince George for the rest of the day, but never charged with any offence.
The police did not have a warrant to enter the Matters property or to arrest Greg, and he was alone with his dog on the farm, with no firearms in his possession, when he was confronted by four heavily armed RCMP ERT members in camouflage gear.  The inquest heard that Cpl. Warwick decided not to use his police dog Baron to apprehend Matters, for fear the dog might be hurt, and instead fired his M-16 to "stop" Matters.
The fatality was investigated by the province's newly created Independent Investigations Office, which issued a public report in May of 2013.  The IIO has agreed to review its investigation in light of the evidence revealed at the inquest.