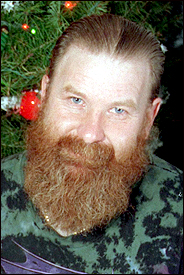 Yesterday morning, we finally received a document we had sought months ago.  The printout of an offline CPIC search of David Francis Pickton revealed that police queried his name 107 times prior to January 17, 2002.
David Pickton resided with his brother, convicted serial murderer Robert William Pickton, at 953 Dominion Ave. in Port Coquitlam.  The Pickton brothers owned and operated Piggy's Palace, a notorious after hours "booze can" at 2552 Burns Road, just around the corner.  According to Project Evenhanded team leader Don Adam's testimony, Willy Pickton began his killing spree in 1991 and DNA evidence from 32 of Vancouver's missing women was found in the dirt in the brothers' property after the police executed a search warrant on February 5, 2002.
The offline CPIC search, marked as Exhibit 186, wasn't reviewed by the Commission's expert witness, Peel Regional Police Deputy Chief Jennifer Evans.  As there are only three days left in the Commission's schedule, we are unlikely to determine why police were so interested in Willy Pickton's younger brother.  Our application to have the Commission call David Pickton as a witness, so we could ask him about his dealings with the police while his brother was killing women at their farm, was dismissed.  Unfortunately, it looks like a great deal of the story will remain untold, despite the public inquiry.  More on this soon….