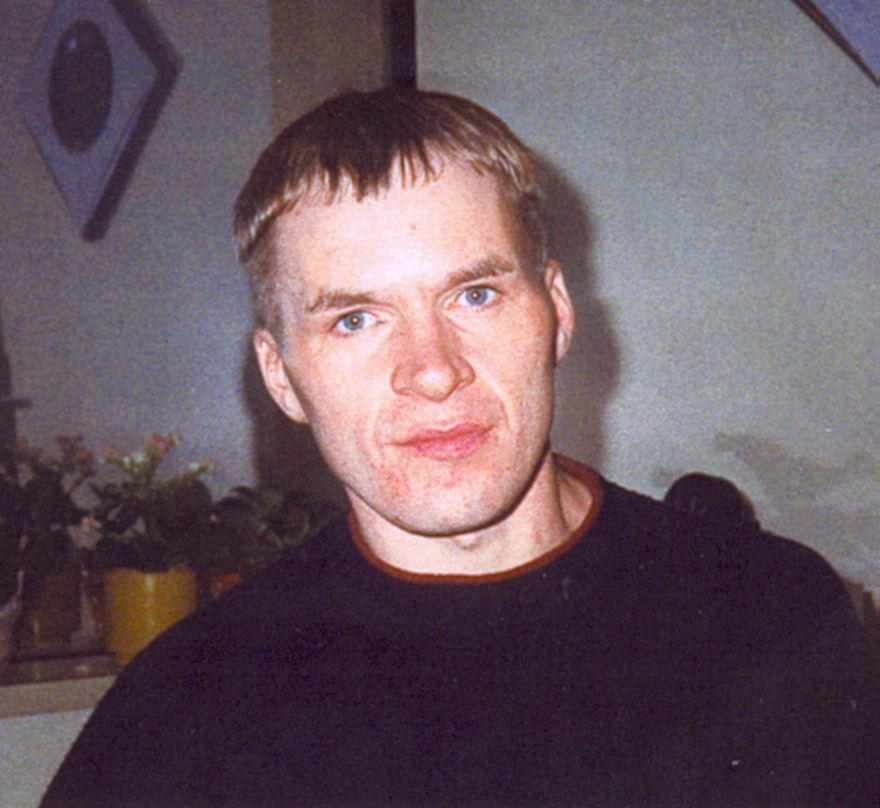 A date has finally been set for the Coroner's Inquest in the case of Jeffrey Michael Berg, 37, who died on October 24, 2000, after being arrested by Vancouver Police Constable David Bruce-Thomas. The Inquest will begin on June 23, 2004 at Coroner's Court, Suite 2035, 4720 Kingsway, Burnaby.
Jeff Berg died as a result of a blow to the neck. Although Bruce-Thomas kicked him several times during the course of the arrest, a homicide investigation conducted by Bruce-Thomas' VPD colleagues resulted in a decision not to lay any charges. An internal investigation conducted by other VPD colleagues also cleared the constable. The Office of the Police Complaint Commissioner concluded that the two VPD investigations were inadequate and has recently requested that the RCMP conduct a re-investigation into the fatal incident. The Berg family has not heard from the RCMP and has no idea of the status of that re-investigation.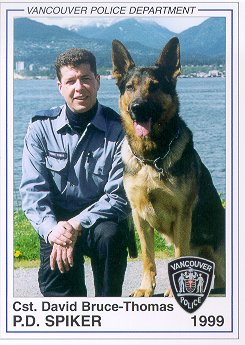 Lawyers for the Berg family applied to the Supreme Court of British Columbia on Friday, June 4, 2004 to seek unconditional disclosure of copies of the coroner's records relating to the hearing. Mr. Justice Tysoe dismissed the application. As a result, the Berg family has reluctantly accepted the Coroner's strict conditions of confidentiality and has finally obtained copies of the documents. They plan to seek funding assistance from the Coroner so they can have their lawyers participating in the three week hearing.
In a related development, the Berg family has been requesting a meeting with Regional Crown Counsel to review the Crown's 2002 decision not to lay charges against Bruce-Thomas. Crown Counsel, who routinely work with the VPD on major cases, has refused the family's request.

According to a report in The Lawyers Weekly of March 26, 2004, the Benchers of the Law Society of British Columbia have postponed debate on the form of the practice fee referendum on the subject of CBA payments. "[CBABC President Robert] Brun asked that the vote be adjourned to give the CBA more time to consider the wording of the questions", according to the report.
How hard can it be to consider and settle on a question to the membership on this issue? Is the CBA seeking to stymie a vote on whether lawyers in B.C. should continue to be forced to pay fees to the CBA, as it did in New Brunswick a few years ago? Stay tuned. The next Benchers' meeting is April 2, 2004.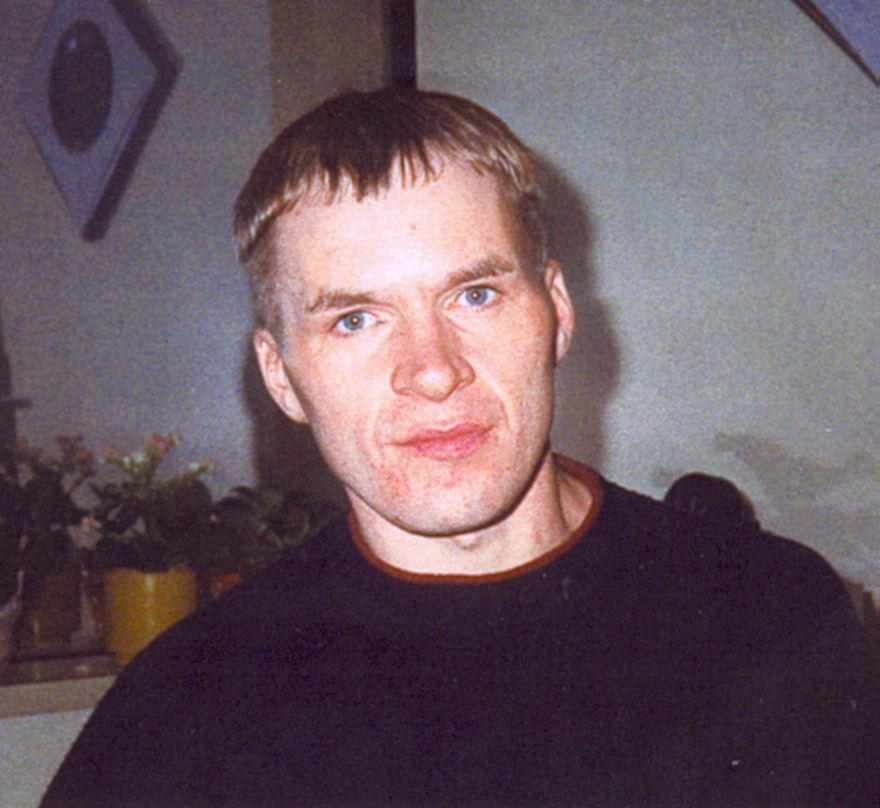 On Thursday, March 25, 2004, Julie Berg and her 80 year old mother Ellen filed a Petition and Affidavit in the Supreme Court of British Columbia, seeking an Order compelling a coroner's inquest in the case of Jeff Berg, who died after being assaulted by a Vancouver police officer in October of 2000. The Berg family have named the Attorney General, the Solicitor General and the Chief Coroner as Respondents and also seek disclosure of all investigative files related to the case.
The Vancouver Police Department conducted a homicide investigation and an internal investigation, even though one of their own officers had inflicted the fatal blows, and no charges were laid. Inexplicably, no inquest has been set, though one is mandatory whenever a person dies while in police detention or custody.
See a copy of the Petition filed in Action No. L040778: Petition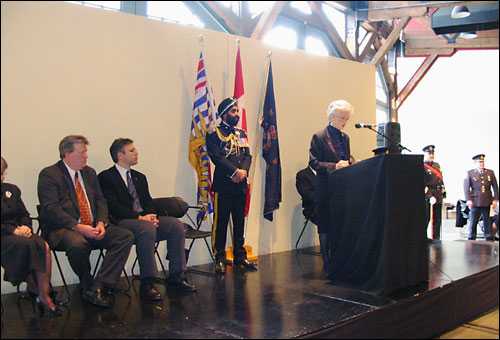 Warm, dry and sober: Solicitor General Rich Coleman and Vancouver Police Union President Tom Stamatakis enjoy a recent function with the Lieutenant Governor
On Wednesday, March 18, 2004, The Province newspaper reported that British Columbia Solicitor General Rich Coleman had refused a formal request from the province's Police Complaint Commissioner to hold a public inquiry into the death of Frank Joseph Paul.
Mr. Paul, an intoxicated 47 year old Mi'kmaq, died on December 6, 1998 after a Vancouver police officer and a provincial corrections officer dragged his rain-soaked and motionless body out of the Vancouver Jail and dumped him in a nearby alley. Since it was December, he froze to death.
The Police Complaint Commissioner, Dirk Ryneveld, Q.C., supported his request with volumes of new records and his plea was endorsed by the British Columbia Civil Liberties Association, editorials in the Vancouver Sun and Vancouver Courier and scores of community groups and associations. All this apparently fell on deaf ears. Mr. Coleman, a former police officer himself, was unmoved.
At a public rally outside the Vancouver Police headquarters on March 19, 2004, Chief Stewart Phillip deplored Coleman's decision as 'racist'.
After reflection, I have to agree. What other reason could there possibly be for this outrageous decision? After all, in Mr. Coleman's world, wasn't Frank Paul just another drunken Indian? If Mr. Paul had been a white businessman from Shaughnessy, there would have been a different approach. (Of course, if he had been a white businessman, he probably wouldn't hve been subjected to such abuse in the first place).

After over five years and three months, the Vancouver Police Department says that the conduct of its "crowd control unit" in a 1998 incident has been vindicated by a six thousand page, $800,000 report. The report itself has not been released yet.
In the incident, captured on videotape, about fifty police officers in riot gear emerged from the Hyatt Hotel and began clubbing people who had congregated outside to demonstrate against a visit by then Prime Minister Jean Chretien. Several demonstrators were injured and taken to hospital for treatment.
The report comes after a year-long internal investigation by the VPD, a public hearing launched by the Police Complaint Commission and aborted after several years of litigation launched by the police lawyers and a four year civil suit filed against the City. While it is never easy to estimate the costs of these undertakings, my estimate of the cost to British Columbia's and Vancouver's taxpayers follows:
Year-long VPD investigation: $300,000
Public hearing and related litigation: $1,500,000
Four year civil action: $500,000
Year-long external investigation: $800,000
Studies have shown that most people who complain about alleged police misconduct just want an acknowledgment of responsibility and an apology for injuries, especially where those injuries are not disabling. This case was probably no different. As a result of the City's stubborness, taxpayers may have shelled out at least $3.1 million for an incident that lasted about 45 seconds.